Explore the future, makethe right choicesForreduce emissionsuntil 2050, and see the results inreal time!
9.5tCO2e/pers.
/year in 2022
2 tons of CO2e equivalent per year is thequantityof greenhouse gases emittedper personin a worldCO2 neutralwhich would respect the commitments ofthe Paris Agreement:
"keep the global temperature increase below 2°C" by 2050.
Thanks to a simulator, you will act on thegreenhouse gas emissionsuntil 2050.
The workshop takes into account theindividual, collective dimensionsand the key role of influence.
Have a systemic understanding of the issues
Learn, debate and express your opinion
That you arenoviceOrexpertin the field, thisserious games bring citizens together.
Scientific data from recognized organizations (Ademe, Insee, Negawatt, etc.)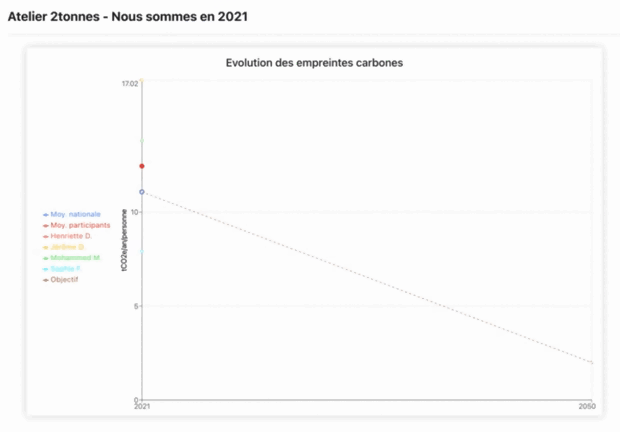 Scenarios allowing you to test multiple modes of governance to make your decisions!
Many individual and collective actions to move towards carbon neutrality
Your personalized carbon footprint